Press Service of the New Work Evolution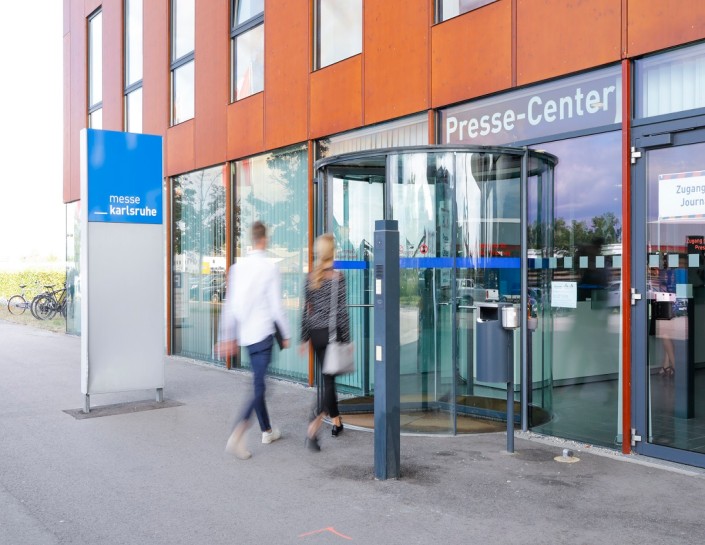 We will be happy to support you in your work and provide you with material in words and pictures for your reporting on New Work Evolution.
Do you need an individual interview, a short statement or are you planning a filming date?
Please do not hesitate to contact us!
Press event
Press talk "New Work - brave new working world for all?"
Wednesday, May 24, 2023, 9 a.m., meeting point at the main entrance (admission to the action hall).
Moderator Jennifer Laue, People Manager at Messe Karlsruhe, will talk with experts about how the new world of work can actually lead to greater employee satisfaction, what companies need to do to successfully implement New Work, and what to consider along the way - especially in challenging industries. After the panel discussion, there will be time for press representatives to exchange ideas, ask questions and interview the panelists.
Guests:
Saskia Eversloh is an expert in New Work, strategic communication and employee participation, as well as co-author of the NewWorkPlaybook and author of the New Work Knigge. For her, dialog is the foundation of transformation. Only by comparing management goals and employee concerns can fields of action and effective New Work approaches be identified, which then pay off in terms of employee motivation AND corporate success. In this way, a New Work process can also succeed in the mobility industry, in care services and waste collection - and not just in the classic office job.
Kay Mantzel works as a New Work Ambassador at workingwell and has been involved with the new way of working for almost ten years. His focus is on change management and the linking of people, spaces, technology and services. As a manager, he has led various small and large teams and lives a hybrid and transparent leadership culture. Diversity and inclusion are particularly important to him - which also relates to working style and neurodiversity.
Marcus Fränkle is managing director of the award-winning design and conference hotel Der Blaue Reiter. He countered the shortage of skilled workers in the hotel and catering industry at an early stage by making employee orientation the basis of his management style since 2013 in the form of the 7 Pillars Concept. This includes, for example, the four-day week and flexible working time models. This also benefits the guests: happy employees and low staff turnover are also noticeable in the service.
Brigitte Emmerichhas headed the HR department at Messe Karlsruhe since 2019. A fully qualified lawyer, she has specialized in human resources in her career and, together with her colleagues, launched an organizational development process at Messe Karlsruhe two years ago to move toward more agile forms of working. Her main focus is on further developing the corporate culture and a value-driven mindset. The goal: to master challenging times with short, fast decision-making processes and trusting cooperation, while at the same time paying off in terms of employee satisfaction.
Press Centre: Our service on-site
Accreditation on-site
New Work Evolution press kit
Press information of the exhibitors
PC workstations with internet access
free WLAN
free lockers
The Press Centre will be open for you during the event.
A few weeks before the event, you will find more detailed information about press events at the New Work Evolution 2023 here.